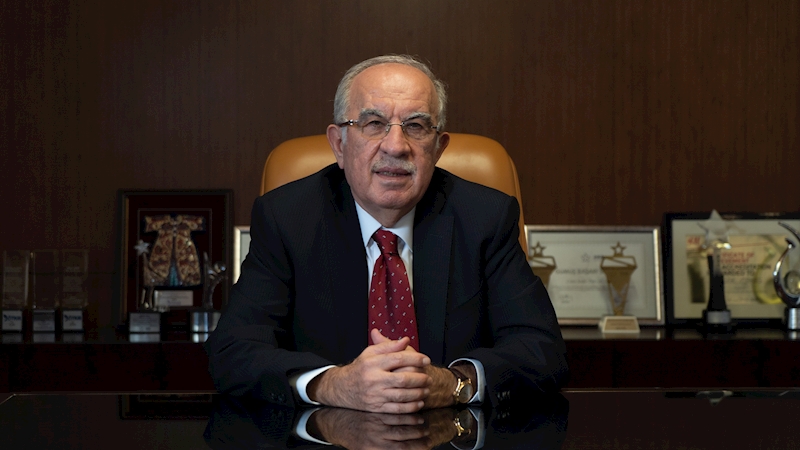 The journey of Şık Makas started in 1939 in Adapazarı, Turkey. That was when we established a company culture that embraces and encourages sustainability through innovation, something that has ever since driven positive environmental, social and economic improvements. At Şık Makas, we never stop moving forward.
We have recently celebrated our 80th year in business and to mark the occasion we introduced our new motto of "Stay Caring". As Şık Makas continue growing, our vision for a sustainable future is unwavering. The current state of the people and the planet makes it more important than ever. As we continue our path, we are strengthening our abilities to compete on the world stage through sustainable investments.
Our industry plays a critical role in economic growth. We are proud to be a global leader with our Cross Textiles manufacturing brand and we have made significant progress in the recent years. Thanks to our family of 8000 employees we are manufacturing over 20 million jeans annually, which is both a great success and a great responsibility. We are dedicated to constantly introduce new sustainable practices and innovations and we are committed to protect the environment and well-being of the planet.
By this opportunity, I'd also like to thank our existing customers for showing your confidence and placing orders with us.  We recognize that todays sourcing theatre has many choices about where to place your production and I appreciate that you have given us an opportunity to earn your business. In addition to this, I appreciate your honest feedback about what we are doing well in our factories and where we need to make improvements. Listening to our customers is very important and you can be assured that your voice will be heard. Thank you in advance for your time and input.
In today's fast-changing world, we continue fostering a culture that embraces and encourages change, while maintaining the highest standard of corporate governance to ensure the sustainability of our business. At Şık Makas, we work for a better future. 
Sincerely,
Ömer Kolunsağ