Şık Makas, continues journey in business life which has started with the textile sector in 1939 with many investments in retail, technology, energy and real estate sectors.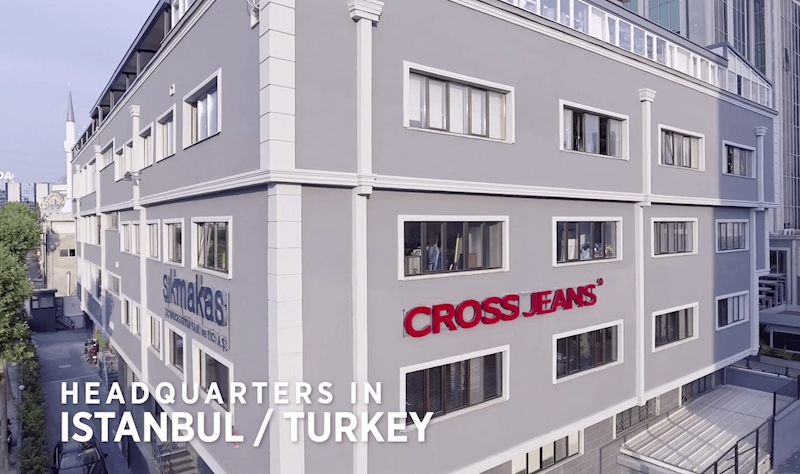 Şık Makas Giyim Sanayi ve Ticaret A.Ş which is the first textile company of our group company is founded in Adapazarı in 1939. Our company which produced men's suits in the years when it was founded, carry out its activities in Istanbul in the years that followed.

Headquarter of our company located is in Istanbul which have 3 denim garment and washing factories in Çorlu, Tokat and Egypt located in Istanbul. Our retail network with Cross Jeans brand in all European countries; especially Germany, Poland and Czechia. We contribute to the economy and employment of the country with a technology company in Yıldız University Technopark and a hydroelectric power station in Ankara.

Şık Makas exports 20 million denim products to our own brand Cross Jeans and the world's largest retail companies with more than 7000 employees and a closed area of ​​more than 100,000 m2. According to export datas, Şık Makas is the biggest denim company engaged in exporting in the denim sector in Turkey, and we are leading the industry with our innovative applications. Our aim is to produce high value added denim products in accordance with the quality criteria and expectations of our customers by establishing long-term trade relations with our customers and suppliers. While doing this, our biggest assistant is sustainable innovative approaches and clean production Technologies.

In all of our group companies; We believe in the collaboration, continuous improvement and sustainable development of people and technology, and we know that the only way to do this is to build integrated management systems. We design sustainable processes by constantly increasing our technology level. We think that design and R&D activities are key point in the textile sector. We offer innovative and sustainable collections to our customers under the roof of "Cross Design Center" and by reflecting all these values ​​to our processes. We are constantly developing the "CROSS TEXTILE" brand, never forgetting our social and environmental responsibilities. With our technology company "Crs Soft" which we set out in 2010, we continue to software and consultancy services aiming to provide the best service and product with an understanding that creates innovative, dynamic and added value to the institutions that provide services in different sectors at home and abroad. In 2020, it is our top priority to produce medical devices and protective equipment in accordance with world standards with the CRS Medical Textile brand and to prove the compliance of these products with world norms with scientific methods.

We are aware that happy employees will bring happy customers to us. Our company provides its employees with appropriate occupational health & safety working conditions, keeping social dialogue open in all circumstances and by giving place to employee professional & personal development trainings on its budget; we are trying to build a happy, innovative, dynamic and peaceful team. We constantly support our staff with young and talented engineers and benefit from the innovative and dynamic perspective of the new generation.

Global projects we have done with our customers, collaborations with "High Street" brands, public collaborations and projects, and the global certificates we have included; it supports our goal of creating a sustainable business and contributes to our continuous improvement.

As Şık Makas, we and will continue to make contributions to sustainable development in various sectors of the world and Turkey economy. We will continue our leadership by sharing this development and the sustainable values ​​we create with all our stakeholders. And while doing all this, our most important compass will always be "PROTECTING OUR WORLD" with "SUSTAINABLE DEVELOPMENT GOALS".
1939Şık Makas is established in Adapazarı
1964Move to İstanbul
1970Started to jeans production
1980Establish Cross Jeans brand
1991Be in European markets
1995We entered the German market with Cross Jeans
1996Establish Bengisu gas station
1997Establish Cross Textiles Company
Start denim production in Çorlu Factory
2006Make Kogen investment
2007Cross Jeans is in whole Europe Markets
2010Started to Cross Jeans e commerce
Establish Crs Soft company
Establish Egytp Factory
2015Establish Tokat Denim
2016Be in real estate industry
2017Approval as a Cross Design Center
2019Receive RCS certificate
Establish Tokat laundry plant
2020Establish CRS Medical Textiles brand
Today8000+ employees
6 different industries
80 years experience